Order a landing page
And get customers from the Internet
We analyze the product and creat a selling site with adaptive design and internet marketing tools: price calculators, capture forms, SEO, analytics and social media connection.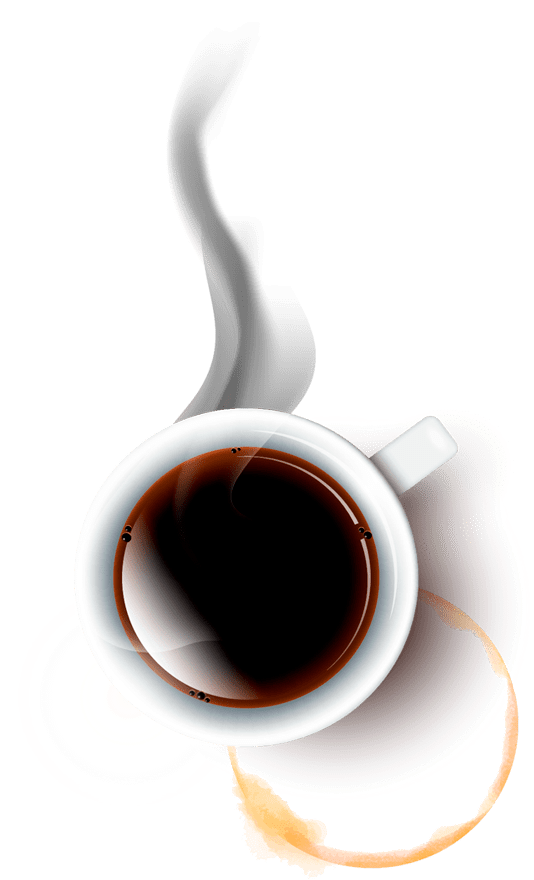 ilavista
Learn more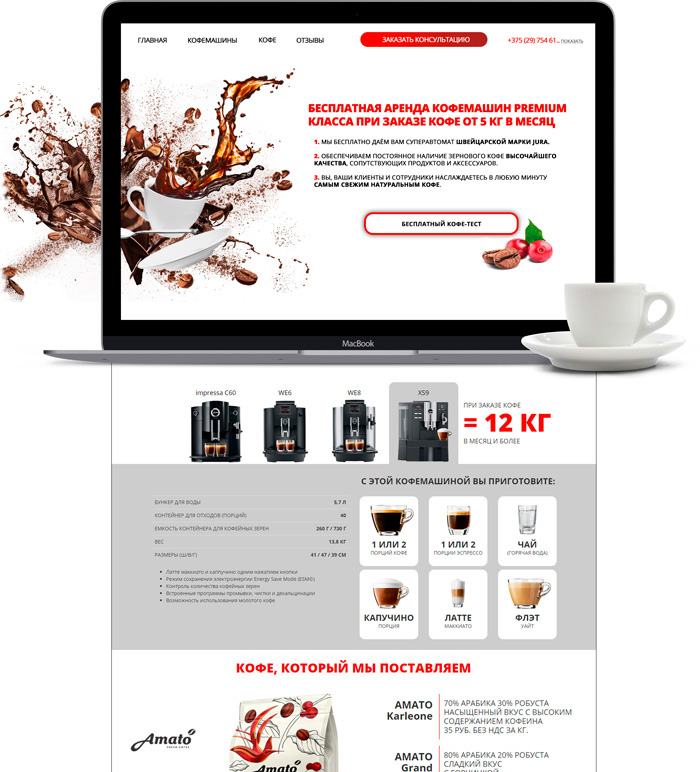 LANDING PAGE
Landing page is a single-page site whose structure is developed according to the principles of "Funnel sales". Each site block tells the user about a product or service and leads to a decision: make a request or make a call. Such structure with modern individual design allows you to create a pleasant impression about the organization and increases conversion.
SUITABLE FOR BUSINESSES:
RETAIL / WHOLESALE
SALE EXCLUSIVE PRODUCTS
SERVICE INDUSTRY
TRAININGS AND COURSES
INDIVIDUAL EVENTS / PROMOTIONS / EVENTS
CAFES, RESTAURANTS AND OTHER ESTABLISHMENTS
The main task of the landing page is TO LEAD USER TO MAKE A PURCHASE
Our clients

A1

Danone

MAXBET - international gaming company

Priorbank

Avalontorg - distribution and logistics company

MTBank

Capital Logistic - logistics company

"Solution" bank

IVEL jewelry store

Opera casino
Salmon Graphics - advertising agency

Nizkiz rock band

Dozari night club

Prestigio - international brand

Silver Moon jewelry

DAB creative Agency

Korean cosmetics store K-Beauty

"getbob" digital agency
More than 80 completed projects
we have extensive experience in creating websites for a wide variety of areas, from the simplest landing pages to sales of goods, up to information portals and start-up projects
Our sites load 90% faster
thanks to Google's Accelerated Mobile Pages technology, we are increasing the site loading speed, which has a positive effect on the site's ranking in search engines
75% of our clients came to us based on recommendations
we fulfill our obligations and try to do more than is expected of us, as a result our main source of orders is customers we have worked with
What is included in the price
Business analytics
Every project begins with identification of your unique selling proposition (USP), analysis of the target audience (TA), collecting data about competitors and determining the site goals.
UX prototyping
After the stage of forming the technical task, we create layouts for the future site based on our experience and researches in the field of User Experience. This process allows you to make the site as convenient and effective as possible.
Unique adaptive design
Each project is designed by a separate professional designer who creates a unique design with taking into account the site's performance on various devices and current trends in the field of User Experience (UX).
SEO
We register the site in Google Search Console, optimize the meta description, speed of the site, install the SSL security certificate, and perform other work to improve site's positions in the search.
Video review of working with ilavista
our clients talk about the project development process with the ilavista team, as well as share their impressions, talk about difficulties and how we overcame them together
Watch more videos about us
Customer reviews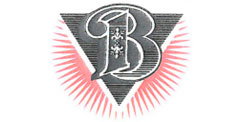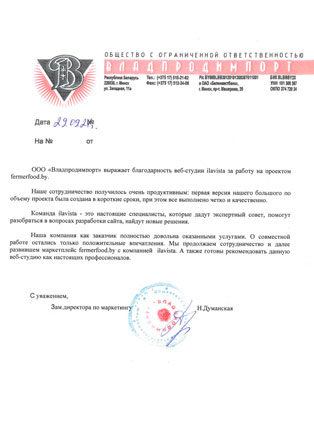 Vladprodimport LLC
Our cooperation turned out to be very productive: the first version of our large-scale project was created in a short time, while everything was done clearly and efficiently. The ilavista team are real experts who will give expert advice, help to understand the issues of website development, and find new solutions.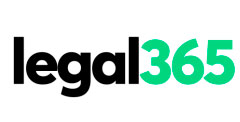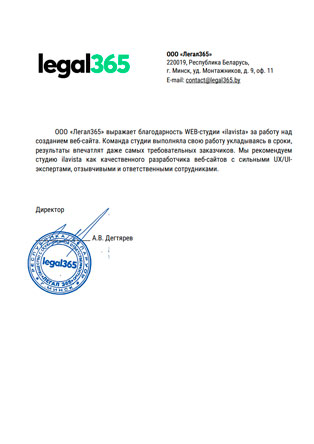 LLC Legal365
LLC "Legal365" expresses gratitude to the ilaivsta WEB studio for the work on the creation of the website. The studio team did their job on time, the results will impress even the most demanding customers. We recommend ilavista Studio as a high-quality website developer with strong UX/UI experts, responsive and responsible employees.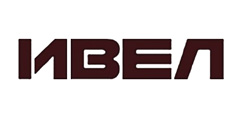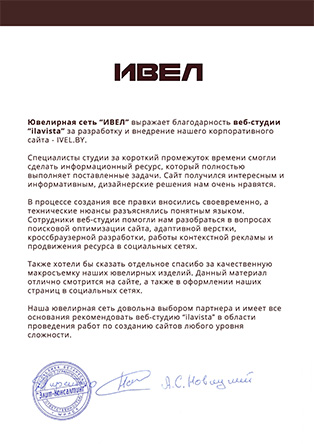 IVEL jewelry stores
Studio specialists in a short period of time developed an information resource that fully fulfills its tasks. Website turned out to be interesting and informative, we like chosen design solutions. Our jewelry chain is happy with the choice of partner and has everything reasons to recommend "ilavista" web Studio on creating websites of any level of complexity.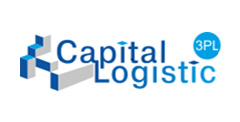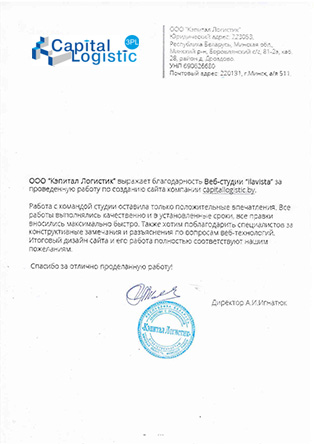 Capital Logistics LLC
Working with the studio team left only positive impressions. All the work was performed efficiently and on time, all edits were made very fast. We also want to thank the specialists for their constructive comments and explanations on web technologies. Final design of the site and it's work fully corresponds to our wishes.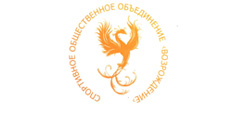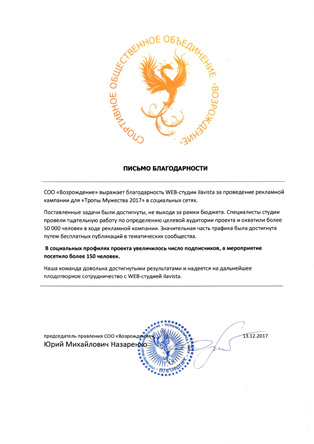 SPA "Vozrozhdenie"
SPA "Vozrozhdenie" expresses its gratitude to ilavista WEB studio for hosting advertising campaign for the "Path of Courage 2017" in social networks. The set goals were achieved without going beyond the budget. Specialists did a thorough job of identifying the project's target audience and reached more than 50,000 people during the advertising campaign.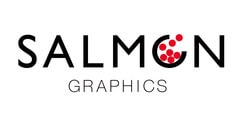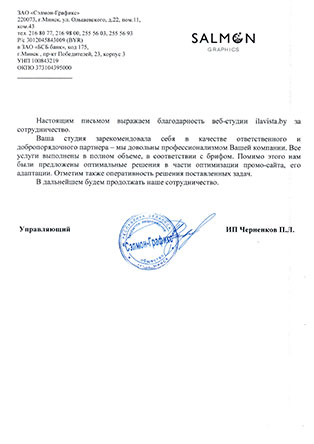 Salmon-Graphics agency
We thank the web studio ilavista for cooperation. Studio has established itself as a responsible and a good partner - we are satisfied with the professionalism of this company. All services are performed in accordance with the brief. We will continue our cooperation.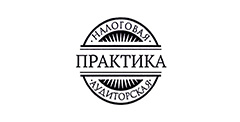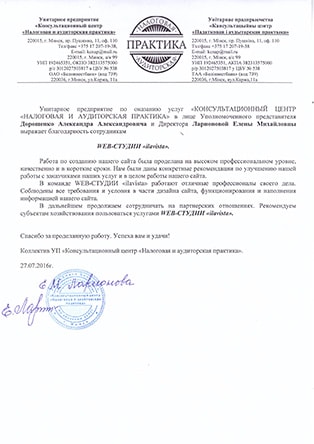 Consulting center "Tax and audit practice"
The work on creating our site was done in a highly professional manner at a high level, efficiently and in a short time. We will continue to cooperate in the future on affiliate relationships. We recommend ilavista Web studio services.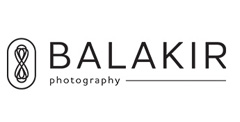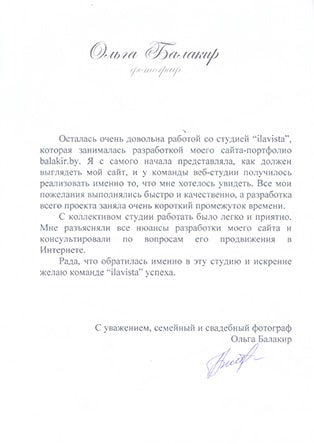 Photographer Olga Balakir
I was very happy working with the studio "ilavista", they developed my portfolio site balakir.by. I'm from the beginning imagined what my site should look like, and the web studio team created exactly what I wanted to see. All my wishes were fulfilled quickly and efficiently, and the development of the entire project took a very short period of time.
Previous
Next
Project development stages
Each project goes through the development stages we have worked out, which allow us to maximize simplify the process for us and for the customer of our services. The stages are implemented sequentially, allow you to control the completion stage of the project, as well as improve communication between sides.
1
Business analysis
Project Manager highlights your unique trading position from communicating with you and analyzing competitors offer and target audience. The entire concept will be based on this information site's.
2
Prototype development
Project Manager creates a prototype of a future site that displays blocks and images, video and text information. This prototype is approved with the customer and passed on decorator.
3
Design
the Designer creates a unique design based on the user experience and adapts it to all types devices (computers, tablets, phones). The design is approved by the customer and transmitted front-end to the programmer.
4
Front-end development
Front-end programmer translates the site design into code, tests the layout in various languages it works on devices and in various browsers, and also adapts the site to search engines systems.
5
Hosting
Project Manager advises the client about various hosting Provider services and helps choose a hosting service for your site. After that, the specialist configures the server and moves the site there.
6
Connecting analytics systems
Front-end specialist together with the project Manager connects the necessary third-party services: Google Analytics, Yandex.Facebook, Facebook, VK, Yandex. Metrica, JivoSite, and etc.
Our team
Everyone in our team is passionate about what they do. Each specialist tries to grow in the chosen field, monitors trends in the industry and sincerely care about his work. We encourage professionalism, responsibility and constant training. Besides commercial the team is successful works on internal projects of the studio, speaks at conferences and conducts training session events.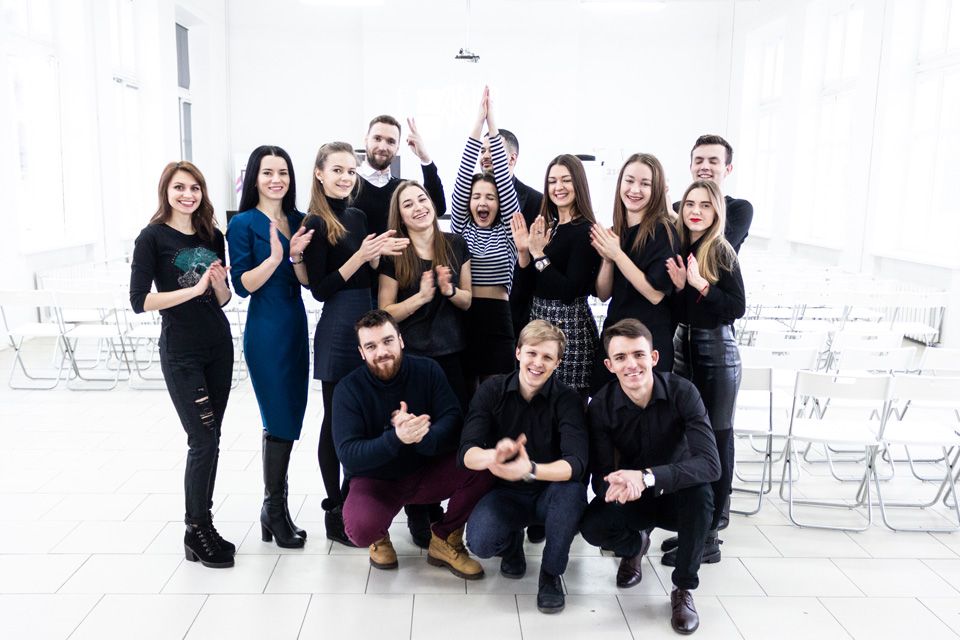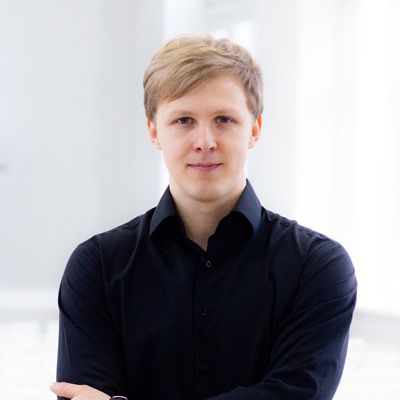 Artem
Lead programmer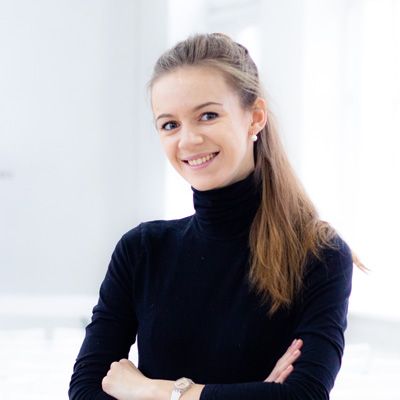 Daria
Internet marketer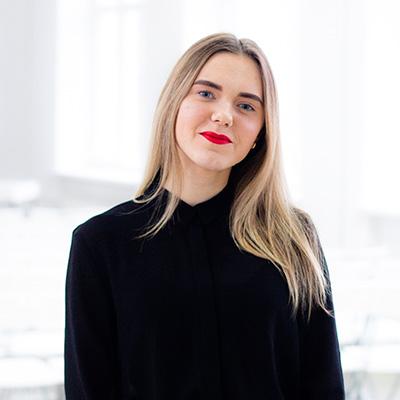 Polina
Lead designer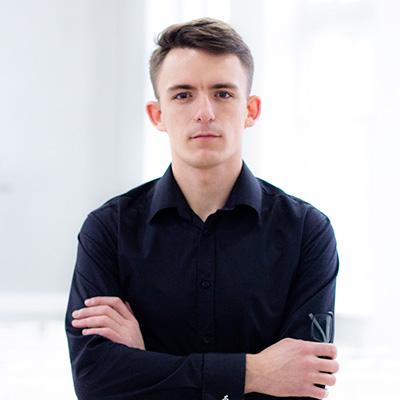 Valerian
Project manager
Media
our materials are published by the largest thematic sites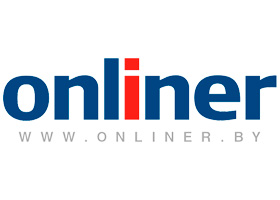 Onliner
2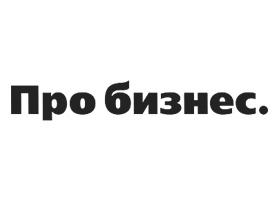 PROBUSINESS
3
Marketing.by
1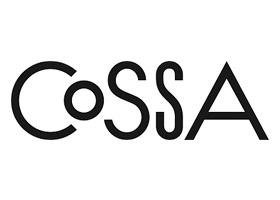 COSSA
2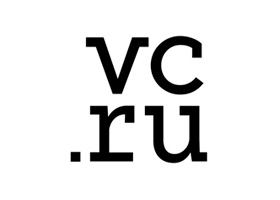 VC.RU
5
You can also write us your question
and you will be answered by the appropriate specialist