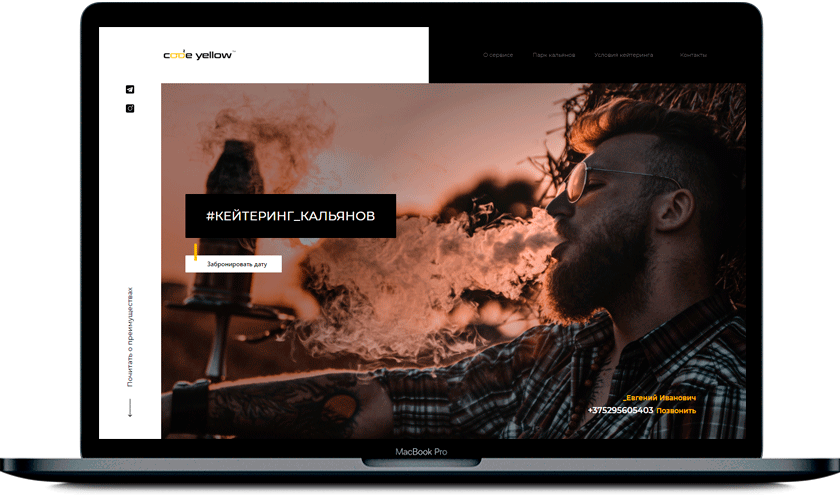 ---
YOU NEED SOMETHING SIMILAR?
Unique design and functionality for your business, without templates and outdated technologies.
Share:
---
The project team:

Максим
Full-stack developer

Полина
Ведущий веб-дизайнер

Валерьян
Co-Founder | Internet marketing | PM
Landing Page
Code Yellow
Landing page for hookah catering service
---
Go to site
Target audience: HR, managers, event agencies.
The goal of the site was to answer all the questions of the target audience about the service, price, and conditions as much as possible, and to motivate the user to take an action - to submit a request.
Before starting development, we analyzed the service according to the standard model:
Product
Price
Promotion
People
Process
For each direction, the site provides a blog with information and answers for the user. This, in turn, greatly increases the site's conversion rate.
After completing the development, our marketer prepared a site for contextual advertising. These works included the:
Installing Analytics instruments
Connecting services for SEO
Registration on Yandex Map and Yandex business directory
Registering in "Google My Business"
Setting up conversion goals for phone numbers, buttons, and links to social networks
Since we were partially engaged in the client's marketing strategy, we also built a partnership between two event agencies that were our clients and this project.