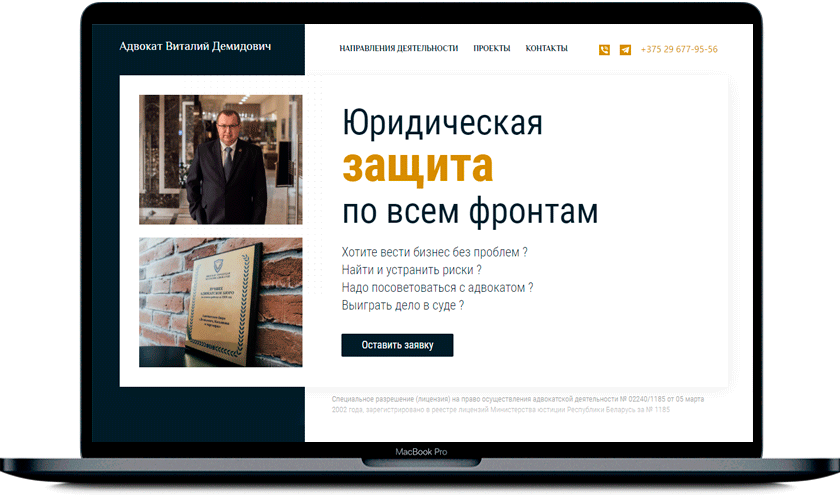 ---
YOU NEED SOMETHING SIMILAR?
Unique design and functionality for your business, without templates and outdated technologies.
Share:
Landing Page
DEMIDOVICH.BY
Landing Page for business lawyer Vitaly Demidovich
---
Go to site
In the services field, landing pages show the best result in terms of conversion and the cost of attracting customers.
The task of landing is to solve the user's "pain" at the stage of acquaintance with the site and encourage them to perform a useful action: a call, an application, or a consultation in messengers.
Also, when leaving the site, the user receives an individual offer for consultation, which increases the conversion rate.
The site was created using "clean code", which significantly increased the loading speed and speed of the site.
The site is adapted to all types of devices and works correctly in all modern browsers.
The site has a cases section for illustrative examples of successful work of a lawyer.
The contact and feedback form offers any convenient way of communication.