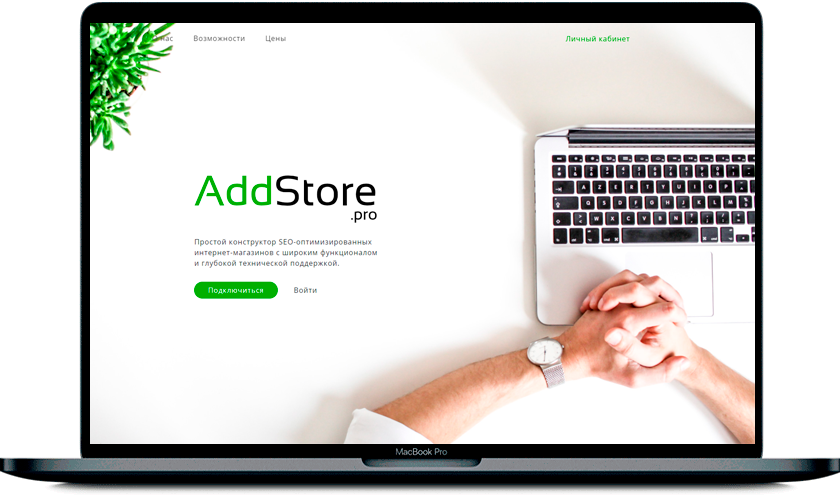 ---
YOU NEED SOMETHING SIMILAR?
Unique design and functionality for your business, without templates and outdated technologies.
Share:
---
The project team:

Артем
Co-Founder | Team Lead

Валерьян
Co-Founder | Internet marketing | PM

Полина
Ведущий веб-дизайнер

Дарья
Front-end developer

Максим
Full-stack developer
Интернет-проект
Addstore.pro
Creation of a cloud platform for creating online stores.
---
Short description
Developed and launched a cloud platform for creating online stores. It contains marketing and sales tools.
Description of the project
Project objectives:
We have developed a platform that is integrated according to the white label model into the inventory systems.
Integrate the Light Kassa ecosystem with 40,000 existing customers.
Competitors:
Custom solutions
Long, expensive, qualifications are required.
2. CMS solutions
The problem is the need for programmers and other contractors.
In fact, the complete development of your (custom) site, only according to the template.
3. Online constructors
The problem is simple functionality. Product volume, search engines, advertising systems, users - all require complex development, optimization and simplification of the user experience.
Benefits:
Doesn't require developers and provides maximum functionality comparable to expensive custom development;
The ability to customize the solution for your business;
Optimization and standardization of almost all basic settings and processes of SEO, traffic, analytics and unit economy through cloud solutions and search engine APIs.
Business model:
Online platform
Monthly subscriptions for using the platform;
Up-sale for additional functionality and tools;
Cross-sale for third-party resources: payment systems, agency fees for replenishing advertising accounts (20% of all replenishments), etc.
White label:
We have created a solution that integrates according to the white label model into inventory systems. These systems already store systematized product catalogs of their customers, our solution allows not only storing them, but also selling them online.
Today we have the first integrator - the Light Kassa inventory accounting ecosystem with 40 thousand active clients.
Stages of website development:
Collection of information
Mind map
Technical task
Prototyping (UX)
Design (UI)
Front-end development
Back-end development
Testing (QA)
Launch in production (domain and hosting)
SEO optimization
Site connections to web analytics systems and other third-party resources.
List of technologies used:
Laravel 8

MySQL

HTML5

CSS3

jQuery

AJAX

Bootstrap 4

Font Awesome

Schema.org

Vuetify

Vue Router

Vuex

vue.js

Redis

socket.io

Docker

Flutter
Team for the project: project manager, designer, front-end developer, back-end developer.
Project implementation period: 2 months.