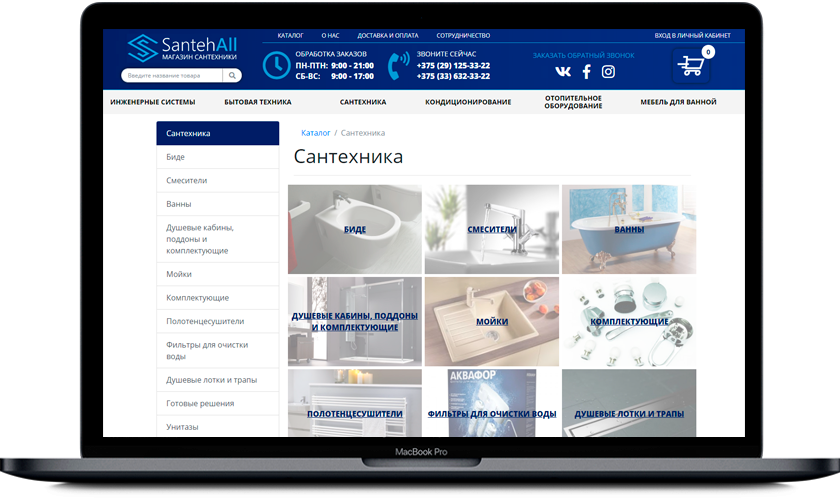 ---
YOU NEED SOMETHING SIMILAR?
Unique design and functionality for your business, without templates and outdated technologies.
Share:
---
The project team:

Артем
Co-Founder | Team Lead

Валерьян
Co-Founder | Internet marketing | PM
Иван
Менеджер проектов по веб-разработке
Интернет-магазиг
SantehAll
Online store for plumbing and home goods
---
Go to site
Project goals and objectives
The main task of this site is to display the product catalog for visitors with the ability to place and pay for an order directly on the site. Since the catalog is constantly updated, you need a convenient system for editing it. In addition, you need integration with a third-party service that monitors and dynamically updates prices on the site depending on the prices of competitors, as well as the ability to dynamically create and edit a meta description of the product for better ranking in search engines.
We implemented all this functionality without using templates and constructors, as a result, the site functions quickly even with such a large product catalog (more than 18 thousand products).
For the site was created a unique design, the site displays correctly on all types of devices.
Technologies used:
Laravel 6
MySQL
HTML5
CSS3
jQuery
AJAX
Bootstrap 4
Font Awesome
Schema.org