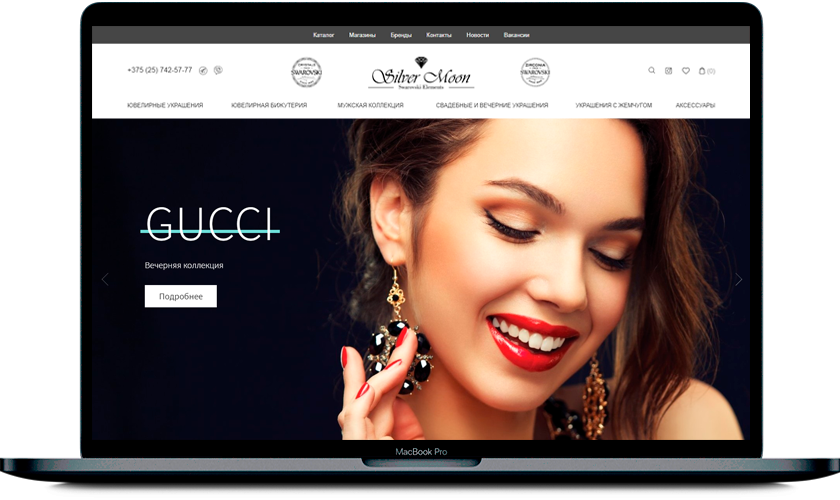 ---
YOU NEED SOMETHING SIMILAR?
Unique design and functionality for your business, without templates and outdated technologies.
Share:
---
The project team:

Артем
Co-Founder | Team Lead

Валерьян
Co-Founder | Internet marketing | PM
Екатерина
Ведущий дизайнер

Дарья
Front-end developer
Интернет-магазиг
Silver Moon
Development of a jewelry online store
---
Go to site
Project goals and objectives
The main goal of the project is to lead the user to buy costume jewelry through the shopping cart or book jewelry in the store. To solve this problem, our team has identified the target audience of the project and identified the main indicators that affect the conversion rate:
Convenient use of the site on mobile devices.
High-quality graphic content on the site.
Original design.
A wide catalog with a convenient filtering system.
The site's connection with social networks (in particular, with Instagram).
To quickly fill the site with goods, we synchronized its with client's CRM system. As a result, the site displays only the current assortment, which is available in the client's stores.
The site was initially adapted for promotion through SEO and contextual advertising. We spent time studying the field and competitors, creating a unique trading offer, and working through user stories. As a result, the site started generating clients from the first days after launch.